About EnviroServe Chemicals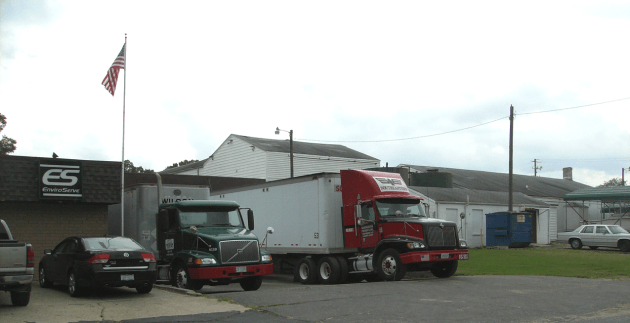 Company History
EnviroServe Chemicals is an industry leader in the development, production, and management of specialty industrial chemicals. Since our beginning in 1996, our goal was to create an organization with the ability and commitment to respond to our customer's chemical needs, quickly and effectively.
Today, our product line has become highly specialized and has expanded immensely. We currently manufacture, package and market over 1500 products in our Dunn, NC facility.
Quality Control
EnviroServe Chemicals, Inc. achieved ISO 9001:2000 certification in December 2005. We updated our certification to ISO 9001:2015 in 2017.
All of our products are made to our high quality specifications using only approved raw materials. Our Industrial Process Chemicals are designed to be some of the best on the market. Our products are designed to provide maximum performance and to satisfy all of the requirements of our customer's process needs.
Quality Policy
EnviroServe Chemicals, Inc. is committed to meeting the needs of our customers' requirements in a consistent dependable manner with the highest quality specialty chemicals.
The entire EnviroServe Chemicals, Inc. organization is dedicated to continuously improve the research, manufacture, and distribution of our products while building and maintaining open and honest relationships with both our customers and suppliers.
Manufacturing
Our product line is continuously growing. We currently have more than 1500 products available to our customers.
Custom Formulations
We utilize the rare capability to custom formulate a product specific to your operation. Many of our customers have a product specifically built for them. We pride ourselves with the capability to "tweak" different formulas based on the customer's operation. Every production process is different, so why have a "one size fits all product?"
Private Labeling/Wholesale
We currently manufacture, package, and private label products for many well known chemical companies throughout the US and Canada. As a private labeler, we recognize the importance of a wholesale relationship. Please give us a call for your chemical manufacturing needs.